BIO
Since 2016, The Magic Es have released 2 critically-acclaimed albums, 2 EPs and 8 singles. They've received radio play across the globe on 100s of stations and a mountain of enthusiastic reviews from  the likes of KEXP, BBC Introducing, XS Noize, One On One Music and Amazing Radio. What's all the more remarkable is that they've done this without the backing of any label; pure, hard work and a love for making and playing music.  
The band consist of guitarist/vocalist Pete Thompson, drummer Stuart Catchpole and former Then Jerico founding member and bass player Jasper Stainthorpe. 
It's hard to pigeon hole the band; they've been declared as "the best British rock band since Oasis" (Henry Lipput, cooldadmusic.com) while others, such as Don Valentine at I Don't Hear A Single, compared their album Dead Star to The Stones and The Killers. Ultimately they're a melodic rock band with pop sensibilities; memorable hooks and big choruses ooze out of every track.  
As well as releasing music at a remarkable rate they're no slouches when it comes to performing. They've completed UK tours and can be found gigging up and down the country on a regular basis.  
Their blistering live performances have earned them UK tour supports with South Africa's biggest-selling rock band The Parlotones as well as support slots with Glass Caves, Pop Will Eat Itself and The Wedding Present.  
There's no doubt that when you listen to The Magic Es, on record or from the stage, you'll end up humming their infectious melodies as if they'd been part of your music collection for years.
"

The Magic Es stamp their headlining authority via the extraordinary voice of lead singer Pete Thompson (which lies somewhere between Springsteen and Roger Daltrey when in full flow), and with the strong melodies and catchy hooks contained within each song"
— Outline Magazine (live review)
Press Photos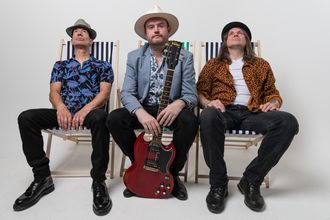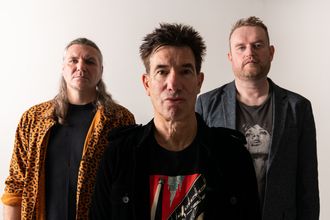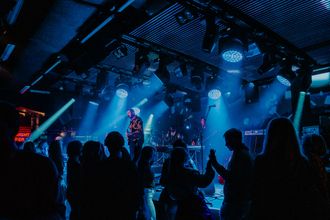 Sample Track
0:00/3:46

0:00/3:01

0:00/3:24

0:00/4:01

0:00/3:34

0:00/4:17