Hey folks,
It's release day today! Our new album DEAD STAR is out today and is available to download, stream, buy on CD and pre-order on vinyl from our shop.
You can also buy the album at HMV in Norwich and for our American fans it will soon be physically distributed by Kool Kat Musik!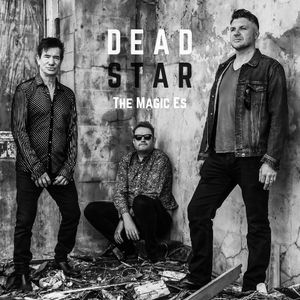 We're really proud of this album and pleased with the feedback it's been getting from radio and press. Don Valentine at I Don't Hear A Single said "the hooks are big and the whole thing sounds fully formed. This is a great album". I know we're biased but we tend to agree; we spent 11 months working on the songs and honing the production to turn it into something that demonstrates our love of melodic indie rock 'n' roll.
We hope you enjoy it as much as we enjoyed making it.
Cheers,
Pete, Jas, Stu
The Magic Es