We hope you've had a marvellous festive shindig and are merrily stepping into 2019 with positive swagger. 
We're starting 2019 with some damn awesome news; our brand new single is out on FRIDAY 22ND FEBRUARY! It's called Splinters and here is the artwork.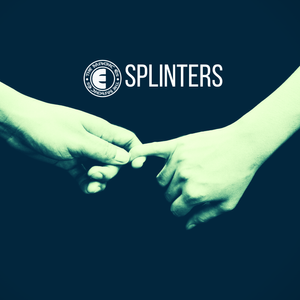 We're really excited to be releasing new music especially as it's the first track to be taken from our second album which we'll be releasing later in 2019. 
You'll be able to pre-order the single on 1st February and then it will be available from all the usual digital outlets on 22nd February. 
Speaking of the album; we've added a new post and exclusive track to our Access All Areas section of the website. Stu wrote a blog about recording drums for the track This is a Feeling and you can hear the drum track from the studio. 
You can login to the Access All Areas section here as well as create an account if you haven't got one. 
That's it for now...have a good 'un! 
Pete, Stu, Jas 
The Magic Es